Our Top Stories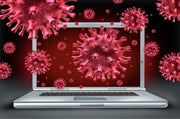 Facebook Porn Spam Attack: How to Protect Yourself
Many Facebook users have been inundated with pornographic spam in their newsfeeds as part of a malware campaign targeting the social network. The company told the BBC it has identified the culprit and vulnerability that was exploited, but is asking users to stay vigilant.
Facebook says it has quarantined the malicious accounts and pages behind the attack, but it also offered some simple tips to help users safeguard themselves in the future. Facebook says:
Don't ever copy and paste code into your browser's address bar unless you're confident the source is legit.
Make sure your browser is up to date.
Report anything weird that you see on Facebook using the "report" links throughout the social network.
--
Shahzad Afzal
http://www.pakistanprobe.com/